At York, we strive to provide a warm and welcoming environment that fosters a love and learning of horses. Our approach to teaching the sport of riding follows three principals: staying safe, time in the tack, and setting goals.
Safety
Rider safety and comfort is found in every aspect of our program with certified instructors, well-trained school horses, maintained equipment, and a secure environment. A safe, happy rider is ready to learn!
Setting Goals
Our time-tested curriculum style program builds riders from the ground up, covering all aspects of riding throughout the semester. Lesson plans are designed to improve and challenge a rider's skill at any level. Our focus on horsemanship develops not only riders, but equestrians, who learn and care for their equine partners.
Time in Tack
We preach consistency and dedication as vital components for success. Nothing beats time in the tack! To help our riders reach their goals, we maximize their lesson time and are happy to offer additional riding opportunities and programs.
---
John Skey - Owner/Operator and Head Coach
John is a certified Level 2 Equestrian Canada Coach who is well known in the equine community for his commitment to educating both horses and riders. As a coach, he continues to lead students to horse show success on the 'A' circuit while training promising young horses for show careers. In the riding school, John is a familiar face and always has time to share his horsemanship knowledge with students.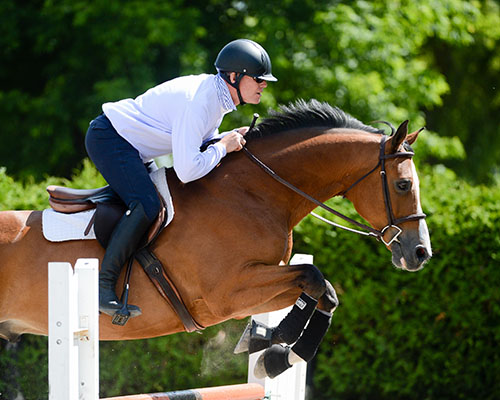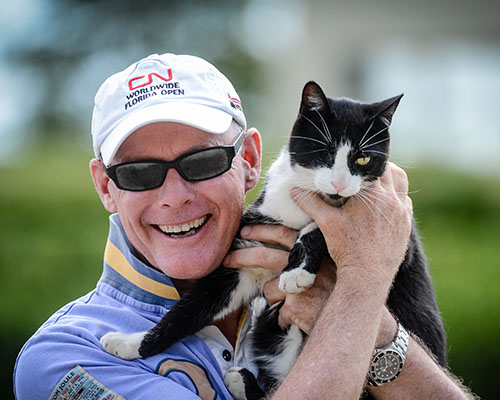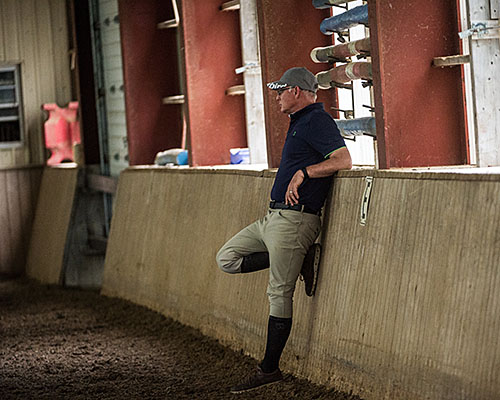 Mary Skey - Owner/Operator
As an accomplished rider, Mary has several top place finishes and actively competes on the 'A' circuit. Thanks to Mary, the school's scheduled lessons, clinics, and camps run like clockwork as she rules the administrative side of the business. Mary is always available for a chat and can often be found huddled over a puzzle in the lounge with one of York's friendly barn cats.